Abryl's mission is to turn good companies into great companies by nurturing entrepreneurs and management, by establishing relationships with industry leaders and the financing community and by finding solutions to overseas needs.
Abryl provides its "umbrella" services, including business acceleration, management advisory, transaction and idea incubation, capital funding , as well as matchmaking assistance, to entrepreneurs as well as early and mature companies involved in various fields.
About Us
With an established worldwide network of associated partnering companies and experienced and professional associates, Abryl Projects and Management Ltd. ("Abryl"), provides business and trade acceleration services to Israeli and foreign organizations in the private and public sectors.
We operate with headquarters in Israel and with a satellite office operating from New York City (USA).
Our team has international, multi-sector expertise and experience and is backed by a vast operational global network.
We offer solutions to organizations, ranging from small to large, that enable them to increase their sales and market share and make the best strategic decisions in expanding their export business, both to and from Israel.
Services
Representations
Representations
Abryl represents international companies and foreign interests in Israel and other Middle East countries. In this capacity Abryl provides the services of a local office serving its principals in all matters regarding their business interests in the region. Services may include: Providing screened, relevant business information to our clients. Hosting business visits and delegations, coordinating meetings with potential business partners, investors, customers, and government officials, etc. Developing distribution channels. Conducting market research and advising on market access issues. Serving as a focal point and communication center for all issues relating to participation and submission of international tenders.
International Marketing
International Marketing
Through its own team members and collaborating organizations, Abryl offers the following services in the areas of market research, strategic marketing planning, trade and distribution management and global marketing: Market evaluation and research for new market entrance and expansion purposes. Strategic marketing planning for target markets. Marketing plan preparation. Identifying and finding key contacts such as agencies and distribution business partners. Developing and implementing export marketing plans.
Promoting Technologies
Promoting Technologies
Abryl pursues business opportunities in the technology domain, created mainly by Israeli Start-Up companies in different stages of their life cycle. Through the combined expertise of its international network of team members, partnering organizations and own personnel, Abryl provides services in: Management Business Development Marketing Financial and Investment Needs Abryl has vast experience in identifying Start-Up companies that have developed innovative products or services, which can be technically implemented and executed, with a solid business model and backed by a dedicated managerial team. Through its international network of partners and carefully selected Advisory Board members, Abryl is in an excellent position to assist Start-Up organizations in different technology domains achieve their goals within the best possible time frame. At this time, Abryl concentrates its efforts in the domains of: Information Technology Internet Infrastructure and Technologies Process Industry Developments Environmental Technologies
Overseas JV & Strategic Partnering
Overseas JV & Strategic Partnering
Our developed capabilities, a strong team and a worldwide network of associates help companies, especially of small and medium size, achieve success in global markets. Companies that have limited or no previous experience, nor resources, are assisted in exploiting export opportunities to achieve business growth and market diversification. Services may include: Assessing companies' export potential. Researching and selecting target markets. Developing and implementing export marketing plans. Identifying key contacts such as agencies and distribution business partners. Closing agreements with strategic partners. Locating financial investments and joint ventures.
International Network
Abryl's international network spans the following countries:
Portfolio
CPI- Consulting , Projects and Innovation
CPI, a German company, providing support and advise to technology oriented companies in their expansion endeavours in the German and the international market. The focus is on creating business opportunities with foreign investors, select suitable partners for strategic cooperation, developing a project structure and assisting during the project. CPI is based on a strong professional consulting background in large scale technology and regional infrastructure projects in Germany and abroad, the promotion of public funded technology projects, business plan development, technology rating and assessment for investors and public funding agencies.
CPIs services :
Consulting technology based companies in their efforts toward the German & European market
Assessment and management of large technology based projects
Fund Raising for R&D purposes
Assessing the technology status of the company under consideration comparing the status with state-of-the-art and current R&D streams
Initiation and management of R&D projects with Fraunhofer SocietyThe German organisation for applied research
Defining the adequate profile of the future partner and finding the suitable JV and strategic partners
Assistance for establishment of a subsidiary in Germany
MT PROMEDT Consulting GMBH
A German company which gives regulatory service and support for manufacturers of medical devices and InVitro Diagnostics wishing to access the EU and worldwide markets.
The consultation and services in, amongst others, the following areas:
Preparation of CE marking by product testing strategy, product testing in cooperation with accredited labs
Quality management system preparation (ISO 9000, EN 46000, ISO 13485)
Sterilization validation for ETO sterilization (on-site)
Preparation of product documentation
Support in clinical trials in European countries
International registration (such as FDA)
Support in the identification of potential distributors
Federal State of Saarland, Germany
Mr. Dov Raviv, founder of Abryl Projects and Management Ltd., was for 14 years the exclusive Representative in Israel of gwSaar, the Saarland Economic Promotion Corporation. In this capacity, his responsibilities included prospecting for opportunities and offering assistance to companies interested in penetrating the European market by positioning their business in the multi-lingual and centrally-located German state, which borders France and Luxembourg.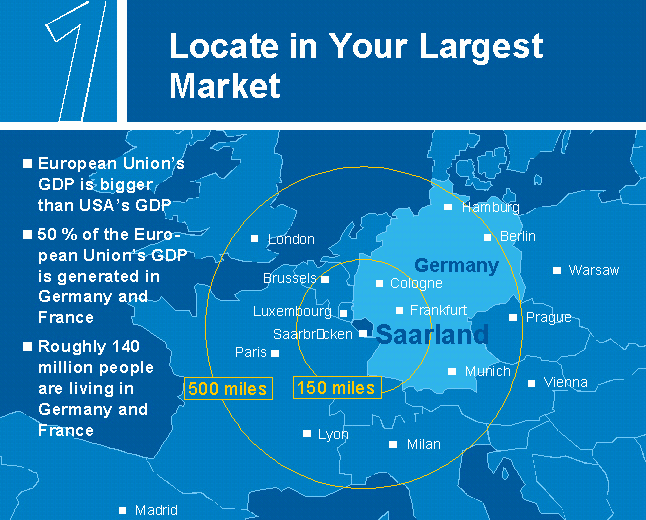 YOUR EUROPEAN BUSINESS LOCATION SAARLAND
DYNAMIC LOCATION IN THE CENTER OF EUROPE
http://www.invest-in-saarland.com
State of Utah, U.S.A
Dov Raviv, was until recently the consultant and representative for Israel and the Middle East of the State of Utah the International Business Development Office. He held this position for the past 5 years.In the course of his work he assisted Utah based companies from the high-tech sectors and others in their business ventures in the region and introduced promising Israeli companies to their Utah counterparts.
Mr. Raviv continues enjoying cooperation with his close network of Utah connections and business partners.


Principals – ABRYL
Dov Raviv – Chairman
Mr. Raviv is a self-made entrepreneur and businessman. Through years of experience as a consultant and representative of companies, he has developed and established extensive connections to the international business community.
Previously, Mr. Raviv served for 14 years as the representative of gwSaar, the Economic Promotion Development Corporation of the German State of Saarland, in Israel, and also served for five years as the representative of the State of Utah's International Business Development Office in Israel and the Middle East. Prior to that, Mr. Raviv founded several property, casualty, life and health insurance brokerage firms, including Revivim USA, Elidov Insurance Agency, and Goldline Insurance agency, the last of which was subsequently rolled up into Loewenthal Sagiv Ben Zur, one of the largest publicly-traded Israeli insurance brokerage firms which, in turn, was acquired by Marsh McLennon and is today part of Marsh Israel.
Mr. Raviv is a member of the Federation of Israeli Chambers of Commerce, The Israel-Germany Chamber of Commerce and Industry, The Israel Export and International Cooperation Institute, and the Chamber of Israeli Insurance Brokers.
Mr. Raviv graduated from the Wingate Institute as a certified practical shooting instructor and is an avid contemporary American art collector.
Advisory Board – ABRYL
Eitan Lubitch
Founder and until recently Chairman and CEO (23 years) of Ludan Engineering Ltd. Group, an Israeli leading multidiscipline engineering and software organization, traded on the Tel-Aviv Stock Exchange. Prior to founding Ludan, Mr. Lubitch worked for Monsanto Corporate Engineering in Project and Departments Management in: Belgium, UK, USA and Israel.
Mr. Lubitch is a graduate of the Technion (Israel Institute of Technology) (M.Sc. in Engineering) and completed a degree in Control Engineering at the University of Brussels, Belgium.
Mona Pearl
Ms. Pearl is a strategic planner and marketing professional that helps companies define and execute their growth and marketing plans. With an entrepreneurial approach and an internationally proven track record of managing influential relationships, Ms. Pearl facilitates promotional strategies that impact the bottom line of start-ups as well as Fortune 5
Ms. Pearl is experienced in organizing and translating practical business tactics into key operational strategies, while leading sales, marketing, and management teams to superb performance and creative bottom line results.
Ms. Pearl's education includes a Master's degree in international marketing management from DePaul University; a Bachelor's degree in communication and Spanish from Northeastern university; Research studies in the fields of political science and international relations, sociology and anthropology; A certificate from the export institute; A certificate in journalism and public relations.
Ms. Pearl became involved in various organizations and is serving on several boards:
Institute of Management Consultants
MITEF (Massachusetts Institute of Technology)
American Marketing Association
American Management Association
Chicagoland Chamber of Commerce
SIETAR – Society of International education and cultural trainers
America Israel Chamber of Commerce and Industry
Mayor Daley's sister cities program
Complementing her broad international education, Ms. Pearl possesses more than fifteen years of professional experience as a consultant to various companies in the US and overseas. Ms. Pearl's main reputation is the high rate of client satisfaction and her prompt response to their unique and specific needs.
As an international traveler, experienced with various cultures and business settings, and well involved in the changing global environment, Mona demonstrates an excellent capacity communicating in various ethnic settings and in several foreign languages.
Mitchel H. Perkiel
Bankruptcy lawyer, a graduate of New York Law School, Licensed to Practice in New York, Connecticut and Utah, partner at Jenkens Gilchrist Parker Chapin LLP – a leading US law firm with 400 lawyers – and head of his firm's national bankruptcy practice. Perkiel has over 25 years of extensive experience in bankruptcy matters, corporate reorganization and debtors'/creditors' rights. Mr. Perkiel has represented numerous debtors and creditors in insolvency proceedings and out-of-court restructurings throughout the country. Mr. Perkiel has led or been involved with some of the largest reorganization efforts throughout the country. He has represented numerous clients on behalf of the debtor. Mr. Perkiel has also represented banks and other lending institutions, such as CIT Business Credit, Foothill Capital Corp., IBJ Schroeder, insurance companies, brokerage firms, investment banking groups, consultants and liquidators, real estate interests, and high net worth individuals. Mr. Perkiel has also participated in lectures and symposia involving the areas of corporate reorganization, bankruptcy and debtors' and creditors' rights, including distressed asset valuation and disposition, chapter 11 plan confirmation strategies, and the interaction of bankruptcy and environmental laws.
David Preminger
Mr. Preminger is the owner of a consulting company specializing in automated and computerized systems, leading projects involving new and innovative technologies for various companies in Israel and abroad. Among his activities Mr. Preminger served as a manager in leading companies from the high-tech and industry fields in Israel and the USA.
During his extensive career, Mr. Preminger gained knowledge and experience in extensive technology development, "new product" market management accomplishments and operations management and consulting to VCs.
His multi -disciplinary capabilities and knowledge positioned him as a key participant in strategic planning, market development, product development and design in leading industrial and high-tech companies in Israel and abroad.
ProSeed Capital Holdings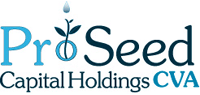 Headquartered in Brussels, ProSeed Capital Holdings CVA is a dynamic holding company active primarily in Europe, the U.S. and Israel. Through its independent business units, ProSeed's main activities consist of corporate finance advisory (capital raising and M&A), and corporate development services for biomedical companies and seed investments. ProSeed has a large client base of both listed and private companies.
Member of

Israel-Germany Chamber of Commerce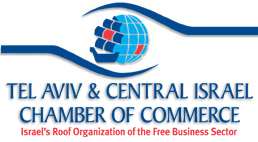 Federation of Israeli Chambers of Commerce

The Israel Export and International Cooperation Institute. 
Member since 1.1.2005
Contact Us
Abryl Projects and Management Ltd.
P.O.Box 65065
Tel Aviv 61650 Israel
Tel: 972-3-6425051
Fax: 972-3-6415363
For information and general inquiries: info@abryl.com.
For Mr. Dov Raviv, Abryls Chairman: dov@abryl.com.
You can submit this information request form or send us an e-mail to the e-mail address above.